Today opening a small business can be as easy as making a cup of coffee in the morning. As a small business owner, I've come to the understand that it's more than just handing out a business card and having millions of followers overnight. To become successful, one must work hard to earn the fruits of their labor.
Social networking has exploded and everyone from Starbucks, to New York Fries, to Elle Magazine and the Movies Stars have reached out with social media.
I've read many articles and blogs encouraging small business owners to reach out to potential customers in as many ways as they can. While surely my intent is to promote my own product, I also find that social networking to be a hobby of it's own. I truly enjoy setting aside an hour or two each day to focus on writing tweets for my
Twitter
account, or checking out new groups on
Flickr
. Not only am I spreading word out about my product, but I am meeting new people that I wouldn't get the chance to while taking a stroll through the mall. (And I LOVE to Shop!)
You will notice that I not only blog about Culture Shock Jewelry, but also things that catch my eye in the fashion world and right now I'm totally in love with these Balmain Suede Buckled Ankle Boots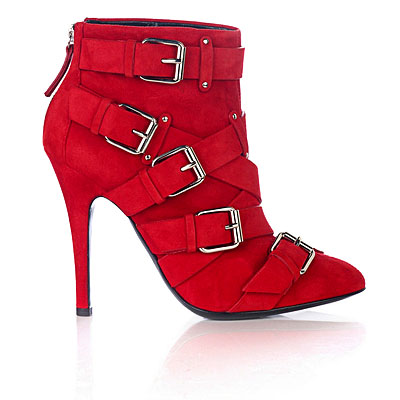 ($1 195? Not anytime soon!)
So if you are an avid fashion lover like me or another small business looking to make your mark on the blogging world, follow this blog, because I'll be looking forward to reading your thoughts!